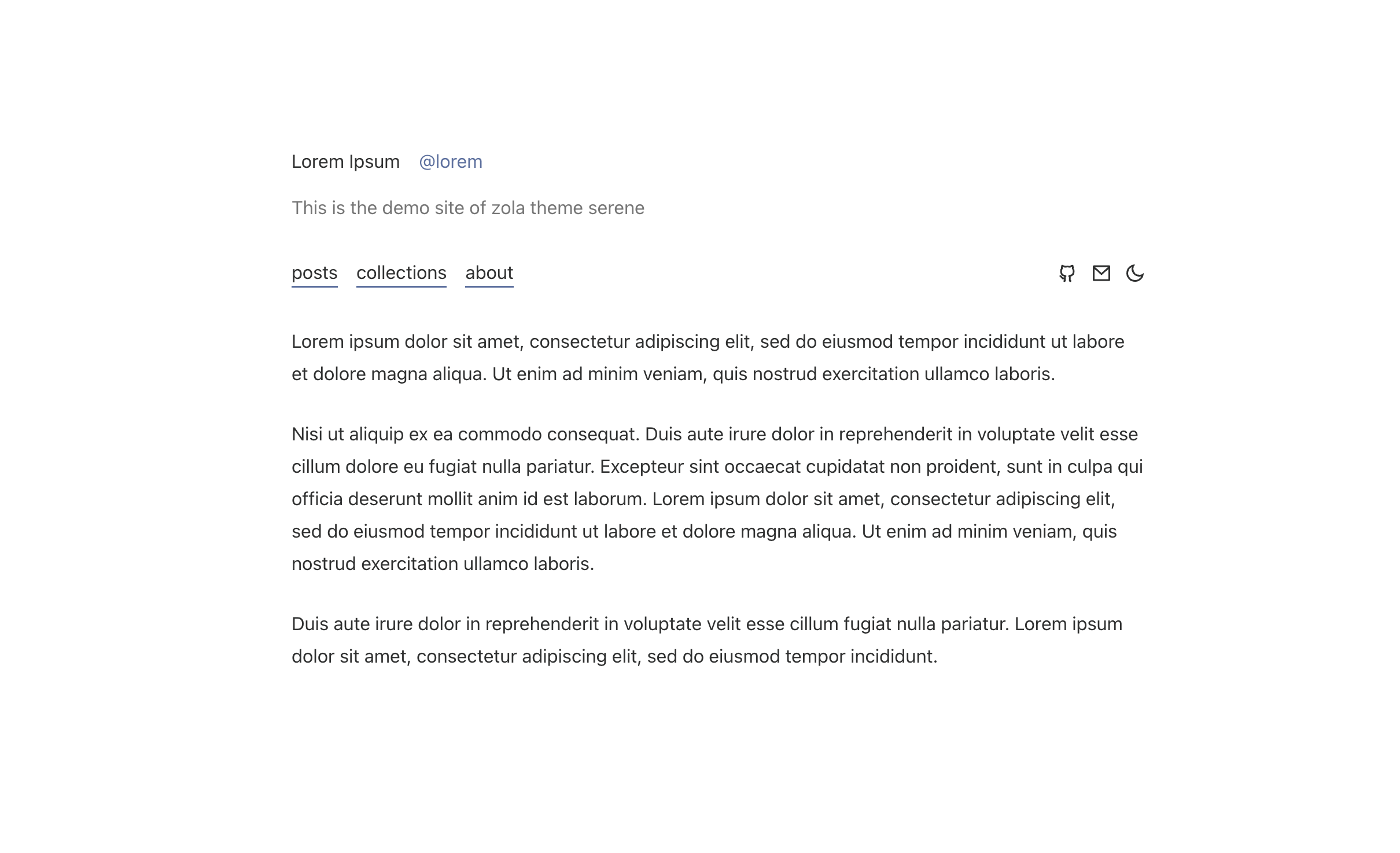 ---
English | 简体中文
Serene - A blog theme for zola
Serene is a simple and clean blog theme for Static-Site-Generator Zola.
Preview
Click to see screenshots
Features
Personal website style
Simple and clean, focus on content
Dark mode
Blog-related features
Web analytics
Projects page
Easily customize
How to use
See docs.
Contributing
If you found a bug or want a specific feature, just open an issue.
Be noticed that to keep serene simple, some needs may not be considered. You can implement it in your own site.
Credits
License